44AD Associates Artsocial
Anya Beaumont and Clare Winnan
Sun 11th June, 12pm - 1pm
Venue: FAB 2
94 Walcot Street Bath BA1 5BG
You are invited to join us for the next Artsocial with 44AD Associates Anya Beaumont and Clare Winnan who will be discussing the artwork and artists involved in their exhibition The Obsessive Compulsive Practice curated as part of Fringe Arts Bath.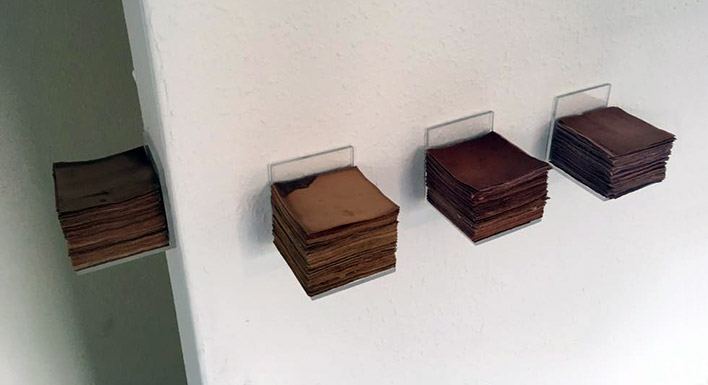 Much art is born out of the need to make, a distracting busyness, a positive manifestation of anxiety.
Obsessive collecting and hoarding, the painstaking, repetitive use of materials or processes, many artists have some sort of obsessive behaviour, whether this is the process of making work, the research of objects and ideas or an over-immersion of processes.
'The Obsessive Compulsive Practice' brings together the work of a range of artists at various stages of their careers and incorporates film, sculpture, installation, drawing and painting in its quest to understand the significance of this methodology, whether it is finding order in chaos, beauty in the banal or the pinning down of meaning in a seemingly random world.
Curated by Anya Beaumont & Clare Winnan
Venue: FaB 2
94 Walcot Street, BA1 5BG
Exhibition continues: Sat 27th May - Sat 10th June 20017
Open: 10am - 6pm (Sun 10am - 3pm)
44AD Associates News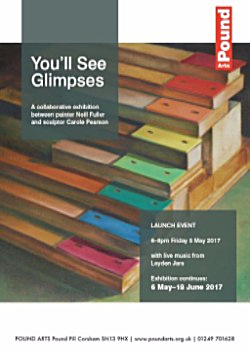 Associate Neill Fuller presents 'You'll See Glimpses' with Carole Pearson at Pound Arts, Corsham, Wiltshire.
Carole Pearson & Neill Fuller
You'll See Glimpses: artists in conversation
Tuesday 13th June, 6pm
£4 (free for Friends of Pound Arts)
Join Carole Pearson and Neill Fuller in conversation with Pound Arts curator Fiona Cassidy. Their discussion will explore how the artists collaborated to create the exhibition and will uncover the common interests that underpin their very different ways of making.
Exhibition runs: Friday 5th May to Sunday 18th June 2017
For more information, click - You'll See Glimpses: Artist Talk
44AD Associate Richard White invites you all to join him on his ongoing walking projects. Creative interventions welcome, bring what you would hope to find, bring knowledge and questions to share. Gather and share. Each walk has a structure connecting relics of a nearly forgotten past.
Join on foot or online. Click for dates and details - Register for a Walk