Keep 44AD artspace at 4 Abbey Street Bath and open for community use!
Without an affordable rent 44AD will have to shut down in January 2017.
44AD and the organisations below are urging B&NES council to negotiate a fair long-term lease to keep 44AD at its current location, as a space for contemporary arts and the community - without raising the rent.
B&NES want to increase 44AD's rent to full commercial value, an impossible rate which would prevent 44AD from fulfilling its aims: providing affordable artist's studios and being an open community-driven creative space.
This matter was due to be debated in council on the 10 November 2016. The motion got opposed due to a purdah and therefore any debate will have to wait until 2017. Please sign this petition and share it; we want to collect as many signatures as possible, in order to provide a collective voice towards this debate.
Help us to keep 44AD artspace at 4 Abbey Street in Bath, and to stay open for community use.
Save 44AD artspace! Share with Friends! #love44AD
To keep updated find 44AD on Facebook, Twitter and Instagram.
44AD has a track record for delivering a dynamic gallery and studio programme of community driven art exhibitions and associated events.
44AD brings great economic and social value to the area, however our Council doesn't see this, as 44AD doesn't fit the model for their commercial impact calculators.
44AD is highly valued by the community and beyond, see our Testimonials.
About 44AD artspace:
In the two years that 44AD has been a council tenant at 4 Abbey Street, we have had:
• 350+ visitors each week
• 100+ exhibitions
• 18 affordable work spaces for self-employed creatives
• 1400+ regional and international artists
• 600+ children from local schools
• diverse collaborations with science researchers, musicians, educators and charities.
Furthermore, the artspace creates graduate retention for the city and oversees local and international internships, work experience placements, community workshops and artist residencies.
44AD continues to build excellent collaborative relationships with educational organisations such as Bath College, Bath Spa University, University of Bath, ASE and beyond.
44AD works with charities such as Action on Hearing Loss, 5x5x5=creativity, Mind, Creativity Works, Dorothy House and BRLSI, facilitating workshops, accessible exhibitions and delivering fantastic outcomes for residents who need these charities.
More Info:
In August 2014, 44AD moved to 4 Abbey Street which had been vacant for three years and was just another empty building in the heart of the tourist and cultural centre of the city.
B&NES council provided 44AD with the space at 4 Abbey Street with the promise of a long-term lease with a rental subsidy, considering the project a community asset. On this condition, 44AD invested heavily: fundraising for a premises move, planning permissions change of use and significant renovations.
The long-term lease was never finalised before the council's changeover in 2015. The draft long-term lease, that arrived in July 2015 included unacceptable terms that had not been negotiated.
Attempts at negotiating acceptable terms have been on-going for over 18 months, with ever changing responses, countless emails back and forth, and no realistic alternative offer or positive outcome in sight.
This is why 44AD and the organisations listed below are asking for your help. Please add your signature to the online petition to keep 44AD open for community use in its current location of 4 Abbey Street, Bath, a building owned by B&NES Council, with a long-term lease at an affordable rent.
44AD does not get the space for free, and is not asking for it. Since moving in to Abbey Street 2014, 44AD has paid over £60,000 in rent and rates.
The bigger picture:
44AD contested the draft long-term lease and in Sept 2015 were offered the opportunity by B&NES Property Services to apply for a Community Asset Transfer (CAT) in the form of a rental subsidy. The statistics supplied by 44AD for the CAT application were put through a software program Cost Benefit Analysis Tool.
The Cost Benefit Analysis (CBA) tool that B&NES Property Services utilised was designed for calculating the value of statutory service interventions such as public health and social work. This was not appropriate for an organisation such as 44AD.
[The Cost Benefit Analysis Tool used was created to calculate the social value of statutory service interventions.
In this model, the CBA Tool assumes that, as the intervention becomes progressively more effective, the need for it will decrease – therefore, the Cohort Figure will correspondingly decrease.
The Cost Benefit Analysis Tool works less well for calculating the social value of non-statutory interventions, such as 44AD artspace.]
The CBA Tool did not provide beneficial results for 44AD.
B&NES Property Services said that the results of the CBA showed that 44AD's social, economic and community benefits did not demonstrate benefit at least equivalent to, or greater than the value of the rent abatement.
ALTHOUGH in December 2015 it was noted by B&NES Council that an estimated £950,222 economic impact is produced from 44AD's activities per year.
NOW Property Services have recently taken the decision to instead let the space commercially from January 2017. Their reason is that the activities that 44AD undertakes are not greater than or at least equal to the value of any subsidy.
To deny 44AD's social and economic value is beyond comprehension.
Don't let B&NES administration preside over a travesty.
Save 44AD artspace! Share with Friends!

#love44AD
Keep 44AD artspace at 4 Abbey Street Bath and open for community use,
in collaboration with:
• 5x5x5=creativity
• Action on Hearing Loss
• Advanced Studies in England
• Art at the Heart of the RUH
• ArtBar
• Artists First
• Bath Academy
• Bath Artist Printmakers
• Bath Artists' Studios
• Bath Puppet Workshop
• Bath College
• Bath Fringe
• Bath Royal Literary & Scientific Institution
• Bristol Biennial
• Creativity Works
• Cultural Forum
• Forest of Imagination
• Fringe Arts Bath
• Lane House Arts
• Minerva Art Supplies
• PhotoBath
• Pop Up Docs
• Shave Farm Artists
• Society of Wood Engravers
• Somerset Art Works
• South West Illustrators
• The Bath Brew House
• The Guild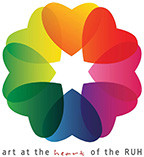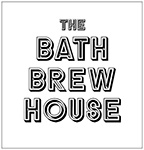 Copyright © 2013 - 2018 44AD & all respective artists. All Rights Reserved.